INVITATION 2023 Medica / Dusseldorf, Germany, Nov. 13 - 16, 2023
INVITATION FROM TAIWAN
2023.08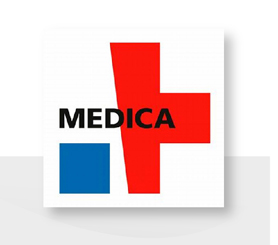 Visit our booth to see what is NEW!
Dear Valued Customers,
It is our pleasure to invite you to the MEDICA show in Dusseldorf, Germany!
We deeply appreciate your support all the time, and would be a pleasure to see you at the show then!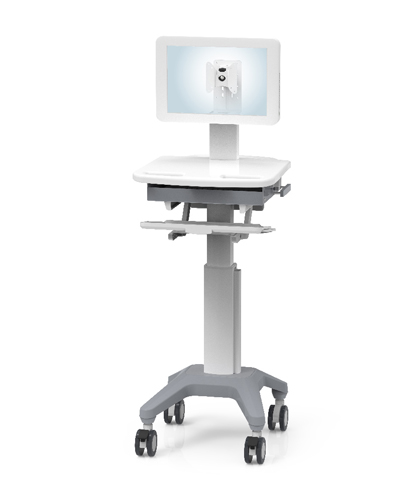 New Product Launch
Mobile Computing Cart
The Mobile Computing Cart is designed to enhance ergonomics with its tilted keyboard for improved user comfort. Its simple design also ensures easy cleaning and maintenance.
Ergonomic tiltable keyboard tray.
Adjustable height for both comfortable seating and standing.
Easy and fast cleaning.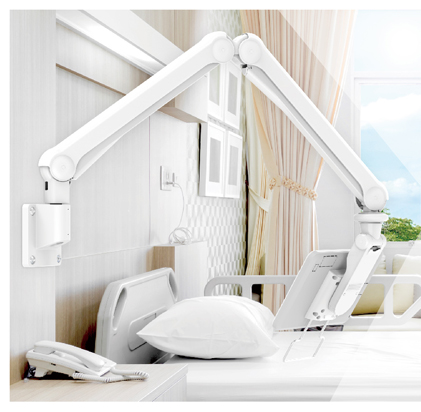 Ultra Slim

Hospital Small PC / Tablet Monitor Arm
The Ultra Slim Hospital Small PC/Tablet Monitor Arm is a sleek and compact device designed for hospitals and medical settings. This arm allows for the secure mounting of small PCs or tablets, offering a flexible and space-saving solution for healthcare professionals.
Slim hospital arm designs for tablets and small PC.
Perfect for limited ward space and children's clinic.
Cable management for infection control and ease of cleaning.
The flexible and ergonomic design of a wide range of viewing angles.
Suitable for combination with trolleys for different applications.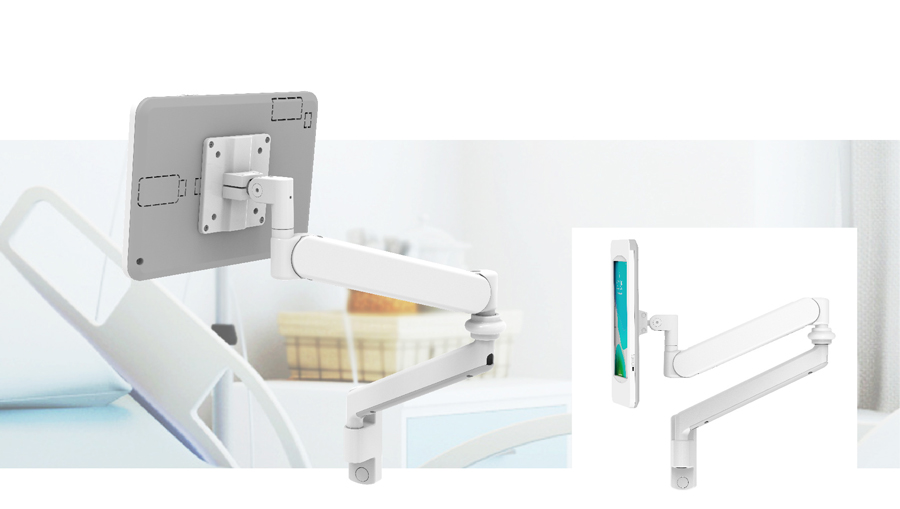 New Product Launch
Bedside Infotainment Arm
The Bedside Infotainment Arm is a versatile and lightweight device designed for use beside the bed. It features a gas spring arm that allows for flexible and smooth movement, making it easy to adjust and position according to individual preferences.
With a gas spring arm for flexible movement.
Suitable for patient entertainment and tablet.
Easy storage and position