Design Triumph: Modernsolid's Ares RGB Monitor Arm Wins Red Dot Award for Best Design
Design Triumph: Modernsolid's Ares RGB Monitor Arm Wins Red Dot Award for Best Design


Modernsolid: Elevating Ergonomics and Aesthetics in Workspace Design
In an era where adaptability is paramount, Modernsolid has emerged as a beacon of innovation and exceptional design. Confronted by the challenges posed by the pandemic, Modernsolid seized the opportunity to invest substantial resources in research and development, ultimately achieving a remarkable feat that has garnered global acclaim.
Red Dot Design Award 2023: A Triumph of Originality
In the year 2023, Modernsolid secured the prestigious German Red Dot Design Award, underscoring its unwavering commitment to innovation. Often referred to as the Oscars of the design world, this accolade bestowed upon Modernsolid the highest honor of "Best of the Best" award. Competing alongside industry giants such as Ferrari, Sony, and Apple, Modernsolid's Ares RGB Monitor Arm demonstrated exceptional design and practicality. Among more than 8,000 outstanding entries, Modernsolid stood out as the sole Taiwanese team to clinch this year's coveted championship, truly a remarkable achievement.
The German Red Dot Design Award lauded MODERNSOLID with the following remarks: [1]
"Compact, versatile, and consistently balanced" The Ares Monitor Arm is a movable display mount, developed with ergonomics in mind, which allows for flexible adjustment of the height, depth and tilt of the display. Thanks to Modernsolid's innovative "static equilibrium" technology, it takes only one finger to move the monitor effortlessly in any direction– without it ever sinking. The two-jointed mount arm can be rotated through 360 degrees vertically and 180 degrees horizontally. It is also especially easy and quick to install displays or swap between different monitors, thanks to the intelligent VESA quick release mechanism.
The jury paid tribute to this improvement of work and gaming environments: "A movable display mount is a product full of technology and – usually, at least, – visible engineering. The high functionality of the Ares Monitor Arm, which can be managed with a single finger, is integrated in a compact design that takes up minimal space." This monitor arm stands out thanks to its technical but nonetheless remained aesthetic and great robustness. Sustainability also played a crucial role in its development. Thus, over 90 percent of its constituent materials can be recycled or reused.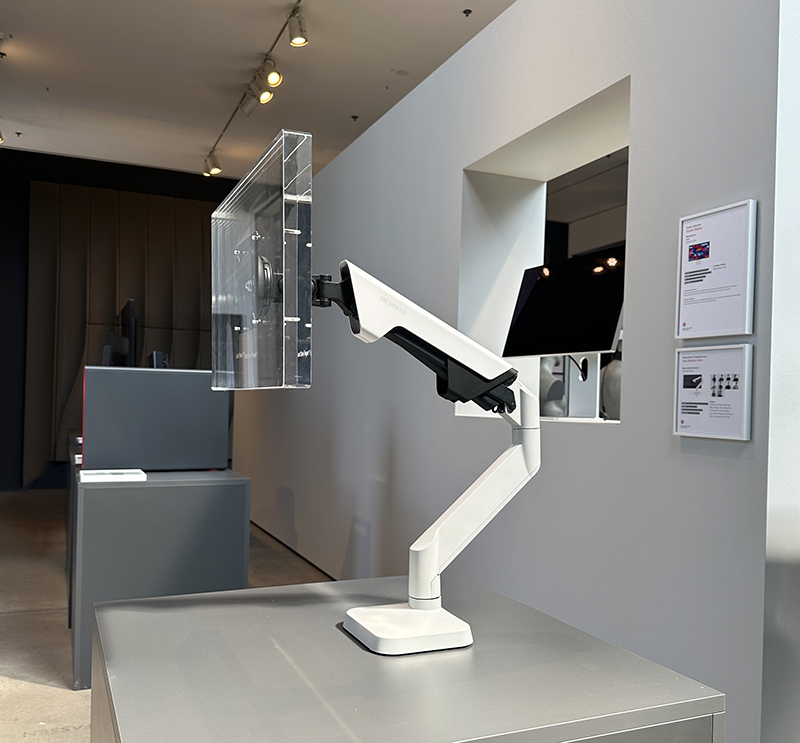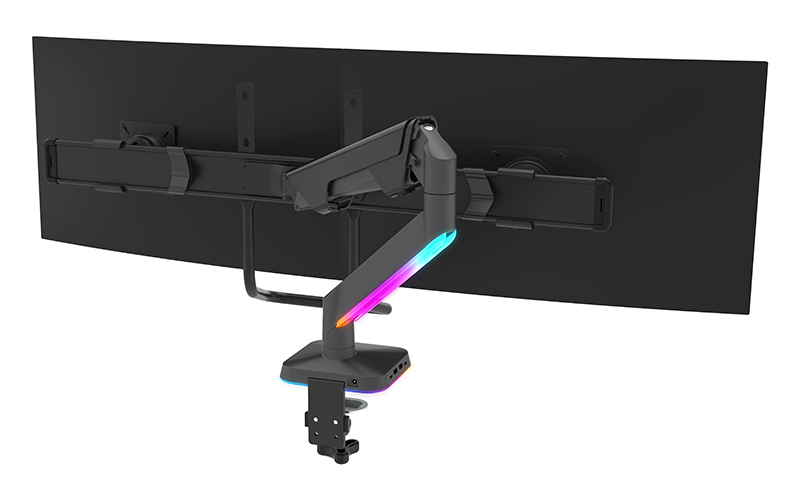 Pioneering the Future: Commitment to Ergonomics and Community
Amidst the global shift toward carbon reduction and ESG goals, Modernsolid has embraced the opportunity to advocate for sustainable development while driving business growth. The steadfast dedication to ergonomic design, health consciousness, environmental awareness, and community welfare shines brightly across various facets, making the Modernsolid brand a harbinger of future competitiveness.
In conclusion, Modernsolid's journey from pandemic response to global recognition epitomizes resilience, innovation, and sustainable commitment. The Ares RGB Monitor Arm stands as a beacon of these values, embodying cutting-edge technology, ergonomic excellence, and a promise for a brighter, more sustainable future.
[1]source:
Red Dot Design Award: Ares Monitor Arm (red-dot.org)
Taiwan Economic Daily Modernsolid special report:
https://money.udn.com/money/story/5635/7386336?from=edn_search_result